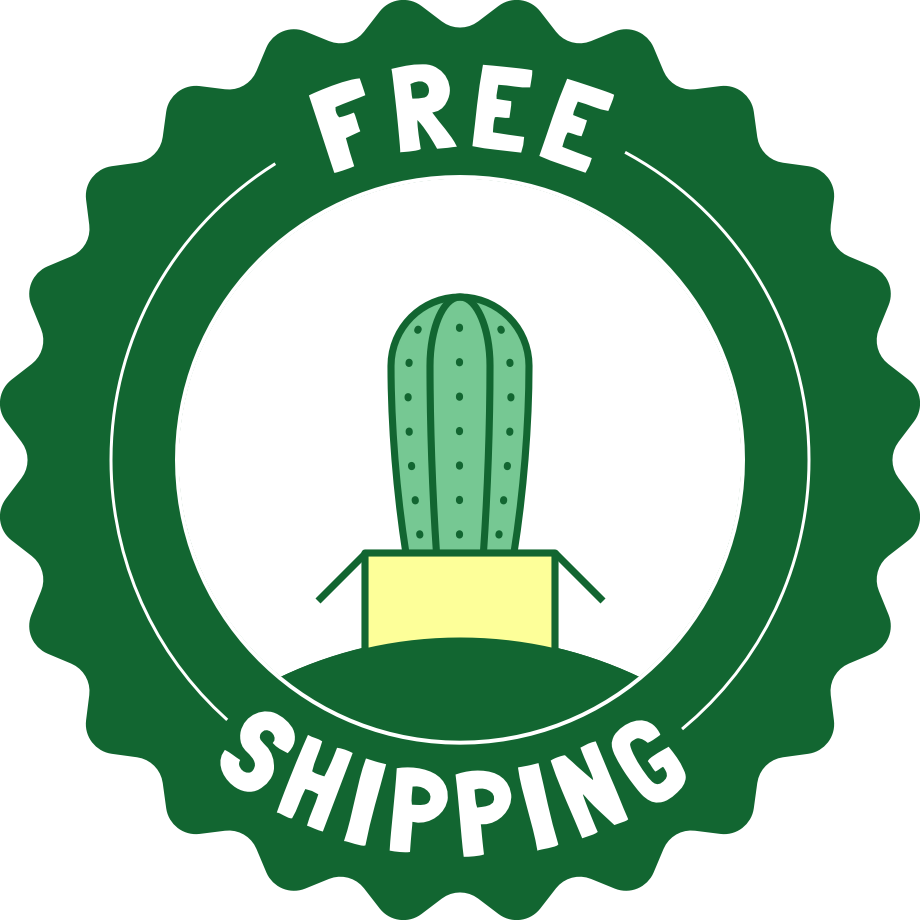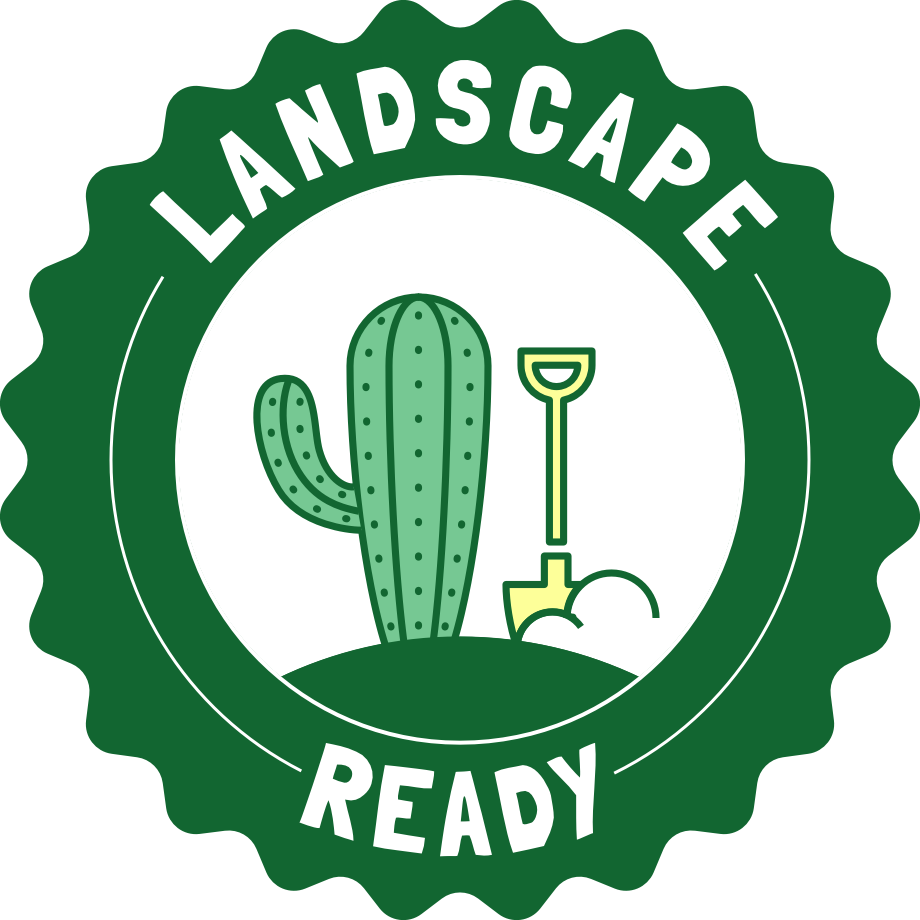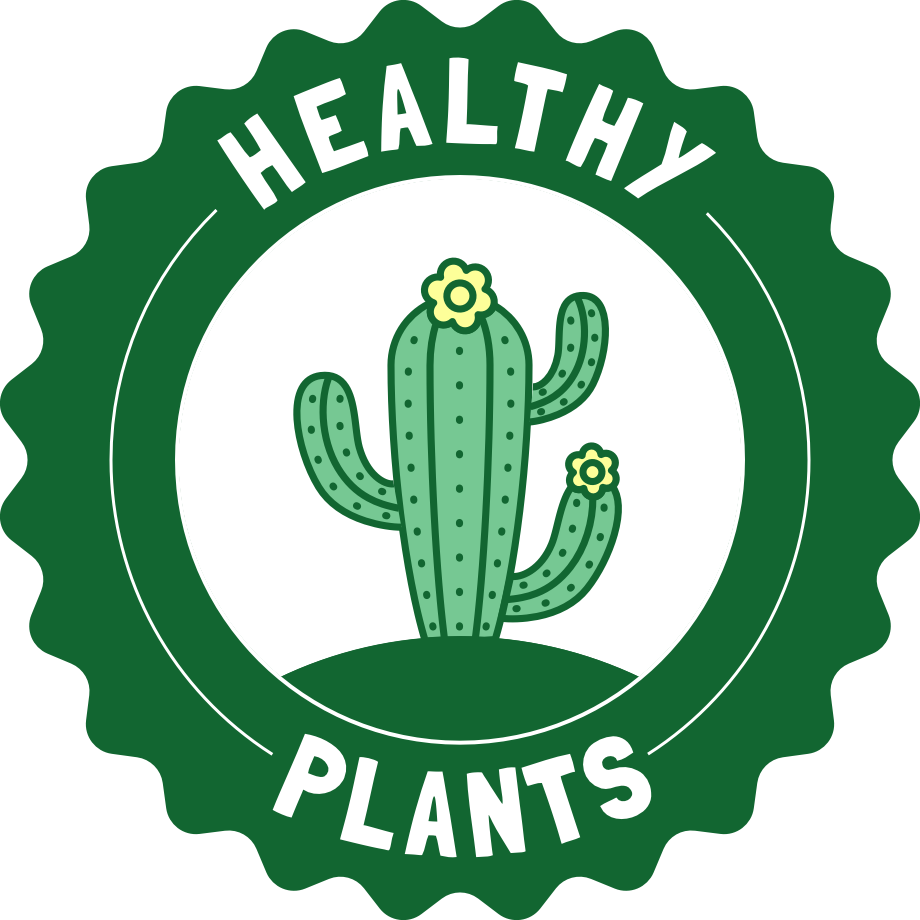 Consolea or Opuntia rubescens is the scientific name of this cactus. Commonly called "Roadkill" cactus because the body of the plant is very flat. We prefer "cowboy" because of the way the arm pads are growing so perfectly on either side of the plant.
Native to Puerto Rico and the Leeward islands, this prickly pear forms a tree to 10' tall in its native habitats. Not hardy to frost, given its' tropical origin, this fast growing cactus makes an excellent indoor potted specimen or potted patio plant. This prickly pear is dark green, spineless, and loaded with character. Plants are rooted in 1gal containers and will be shipped bare root. Plants average 12"-18" tall when planted.
Prickly Pear design and application suggestions:
Opuntias, the prickly pear family of cacti, can be used in many different ways. In the landscape, the prickly pear family can be used as a very nice contrast to other cacti and succulents. The rounded pads, beautiful flowers of yellow, orange, red and pink plus different pad colors and sizes offer distinguished contrast in the landscape or in a nice container. Some prickly pear species can be used as a succulent groundcover. Some prickly pears, like the Santa Rita "purple" prickly pear, are ideal as unique pieces interspersed throughout the landscape or a nice contrast to a group of cacti and succulents in pots. Prickly pears are also very forgiving. They will tolerate the hottest parts of your landscape and like it! The prickly pear family also thrives on very little water and can take very cold overnight temperatures.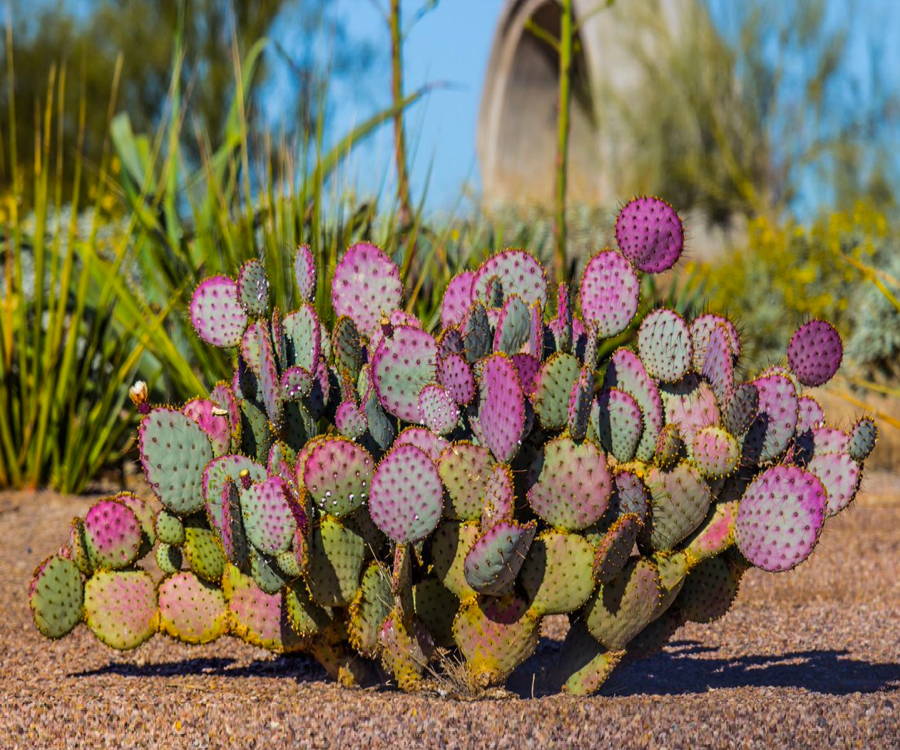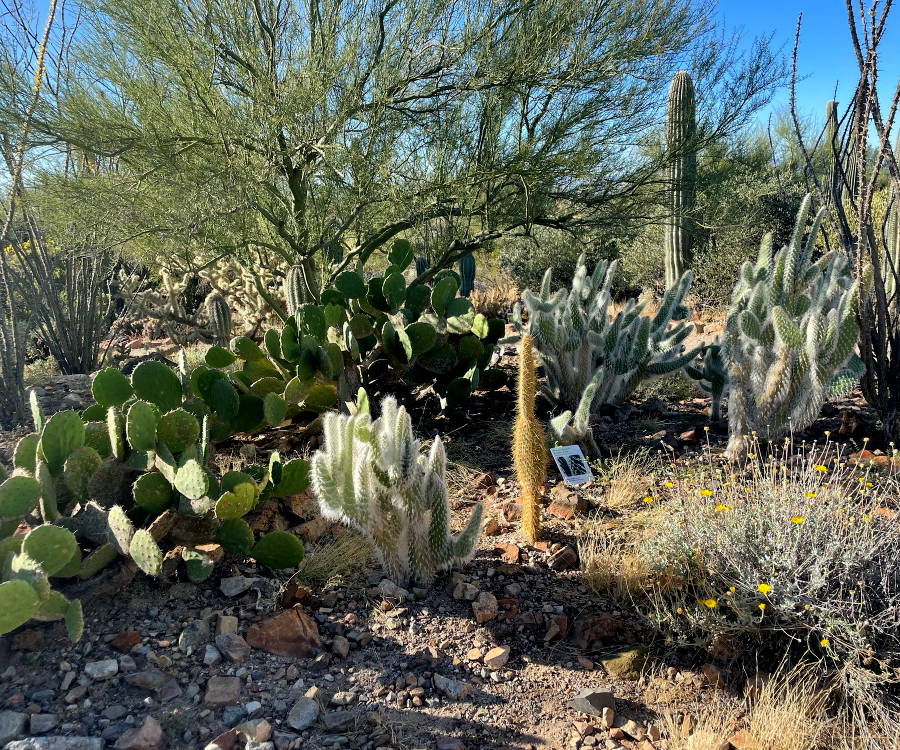 Why purchase our Prickly Pear?
Our prickly pears are grown in their native habitat right here in Southern Arizona. Raised outdoors with just the right amount of water and fertilizer, they come to you in their natural form. These plants do not come to you from a greenhouse. They are already hardy to whatever growing conditions you have to offer. You will not see any evidence of pads getting skinny and reaching for light. The prickly pears present the same appearance as you will find them in their native habitats.
If you want to plant them in a container for a sunroom, patio or window planter, great! If you want to take your new prickly pear cacti and plant them in the ground, also great! No acclimation needed. Our plants are ready to go!
Reliable packaging and shipping
We strive to offer the most healthy cacti and succulents you can find anywhere that are shipped right to your door. Our plants are professionally packaged with expertise honed by shipping amazing plants to customers like you for over 20 years. Our packaging process ensures a bare minimum of damaged orders. All of our plants are wrapped in bubble wrap and tape, which should not be taken off until your plant is in its final home. The bubble wrap offers you and the plant additional protection while planting.