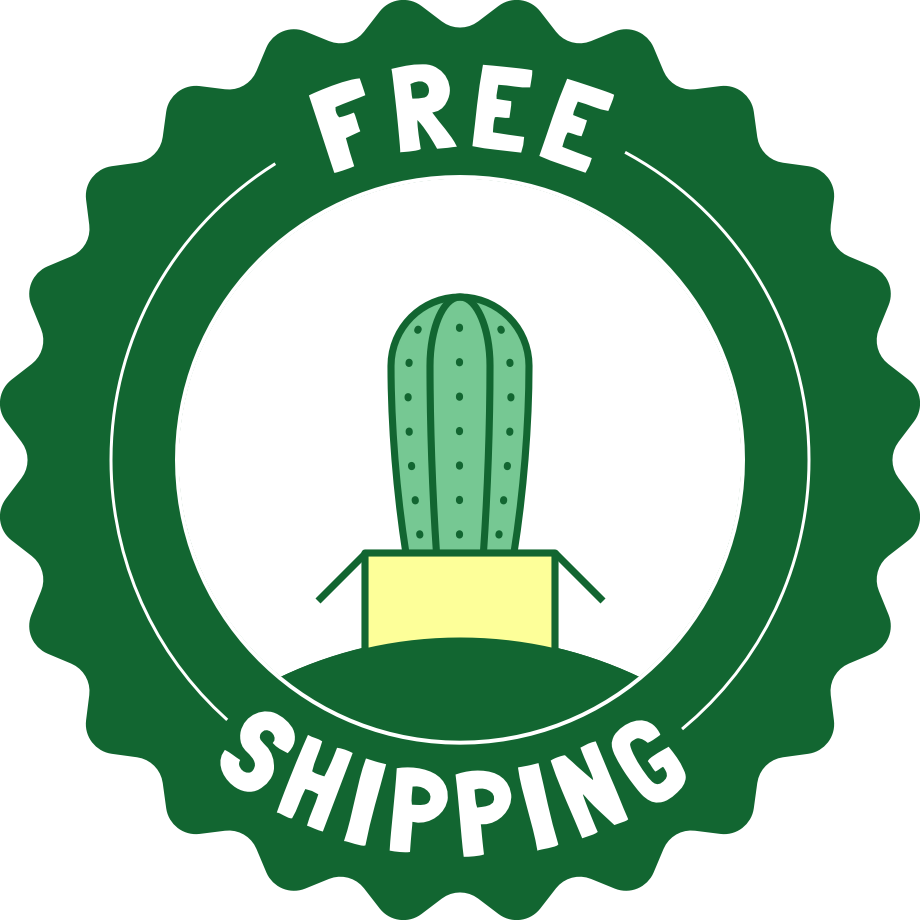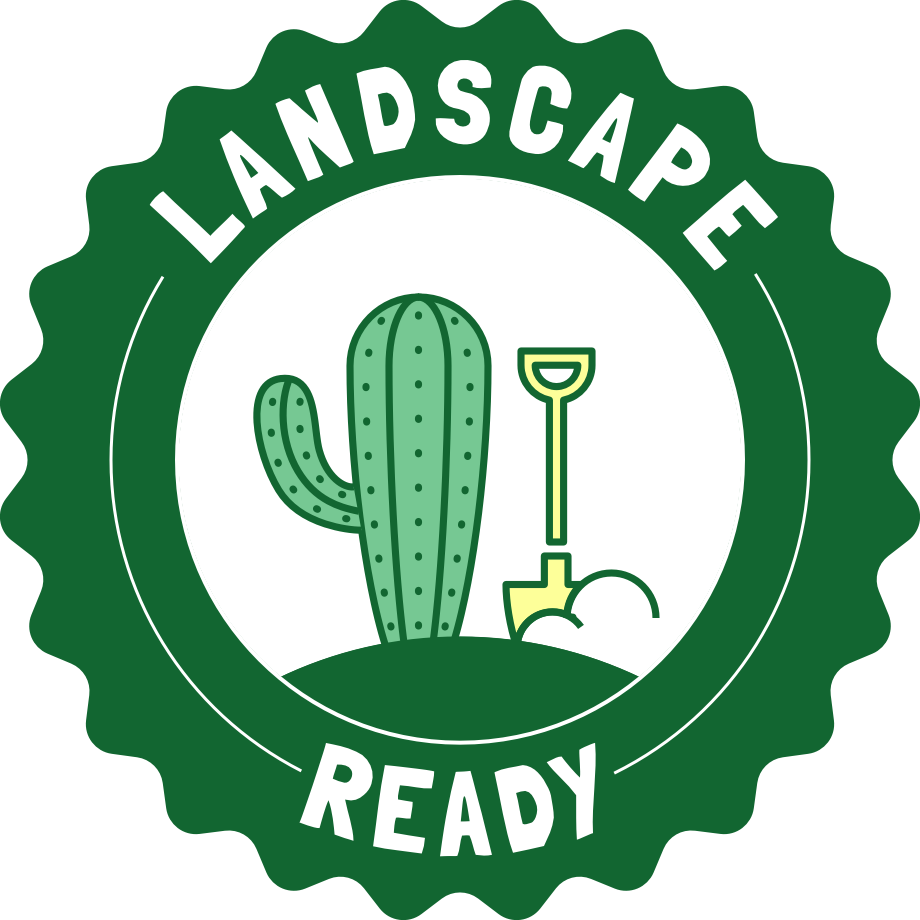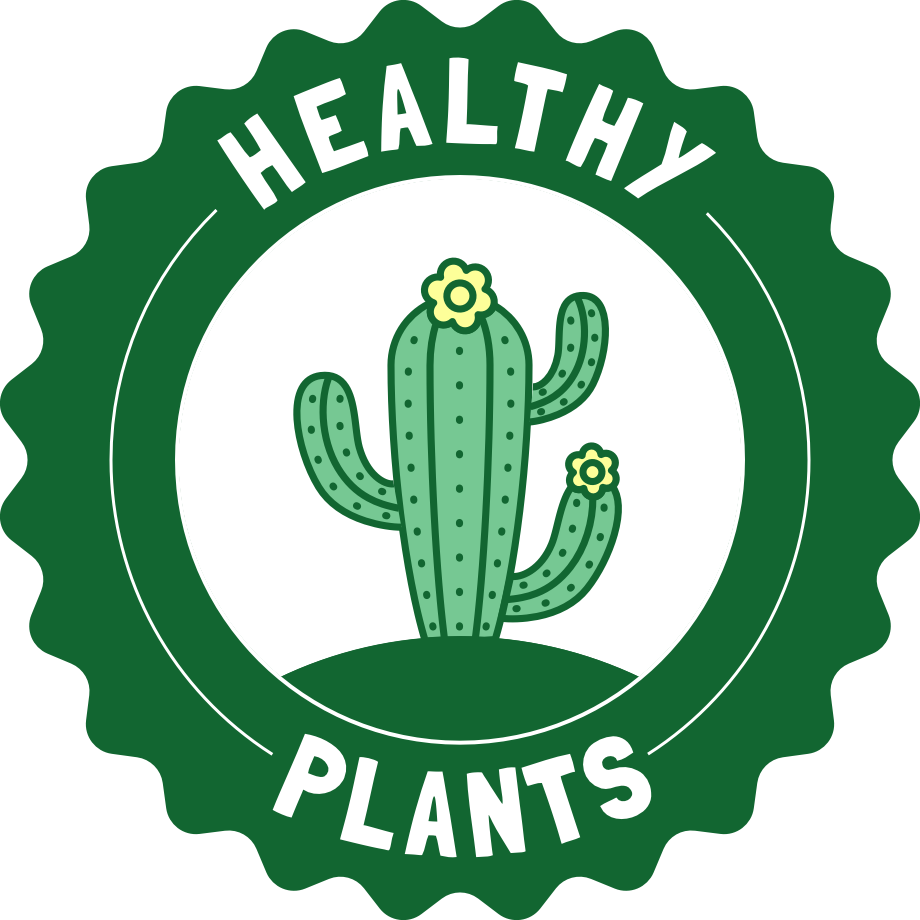 This is another Baja fire barrel featuring deep red spines and red flowers. The spines are more dense and a bit wider than the Ferocactus pilosus. This fire barrel is typically solitary, with no clustering. 5 gallon plants average 8" wide and 6" tall.
Ferocactus gracilis is commonly known as a "fire barrel cactus" due to its barrel-like shape and reddish-orange spines. It is native to Mexico.
Ferocactus gracilis is well adapted to arid and semi-arid environments and can tolerate a wide range of temperatures. It is a highly cold-hardy species, able to withstand temperatures as low as 15°F when mature. However, like most cacti, it is sensitive to frost, and young plants or those that have not yet acclimated to cold temperatures may be more susceptible to damage.
In terms of mature size, Ferocactus gracilis can grow up to 5 feet tall and up to 3 feet wide. It has a round, barrel-like shape with ribbed, greenish-blue or grayish-green stems that are covered in sharp, reddish-orange spines. The cactus typically blooms in late spring or early summer, producing large, yellow or red flowers at the top of the stem that are attractive to pollinators such as bees and hummingbirds. After flowering, the cactus may produce edible fruit that is eaten by local wildlife and humans alike.
Barrel design and application suggestions:
Barrel cacti are very low maintenance and offer subtle beauty and interest. Our golden and red barrels offer great low maintenance color options for container gardeners or those looking to spruce up a landscape. A potted arrangement of cacti and succulents can always use a few barrel cacti for interest and contrast. In the landscape in suitable environments, barrel cacti look phenomenal in groupings. Barrel cacti will take relentless all day sun and moderate cold to the low twenties at night.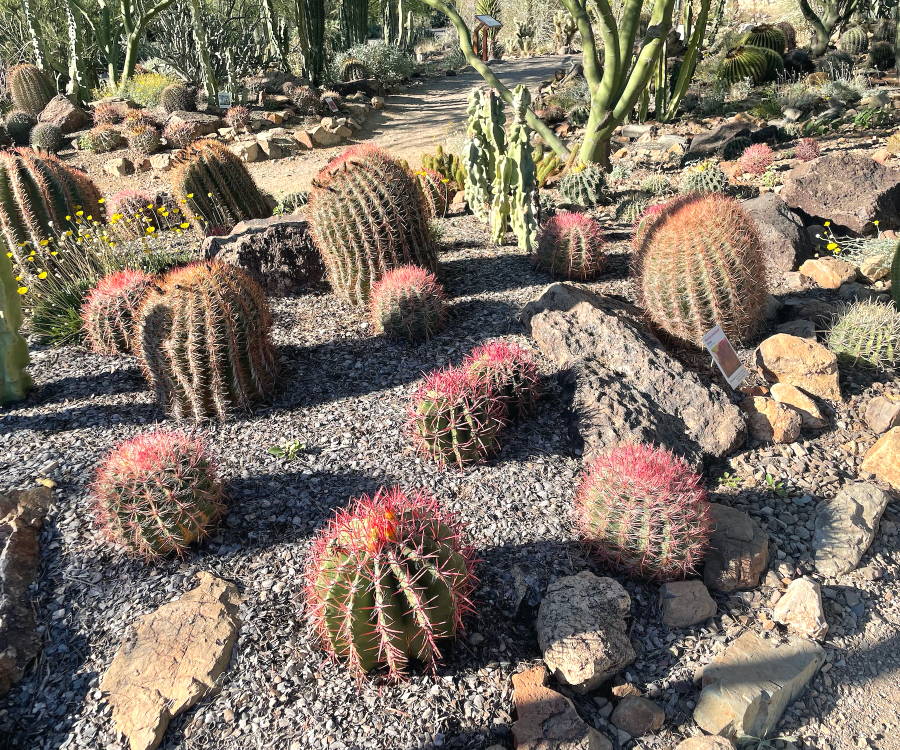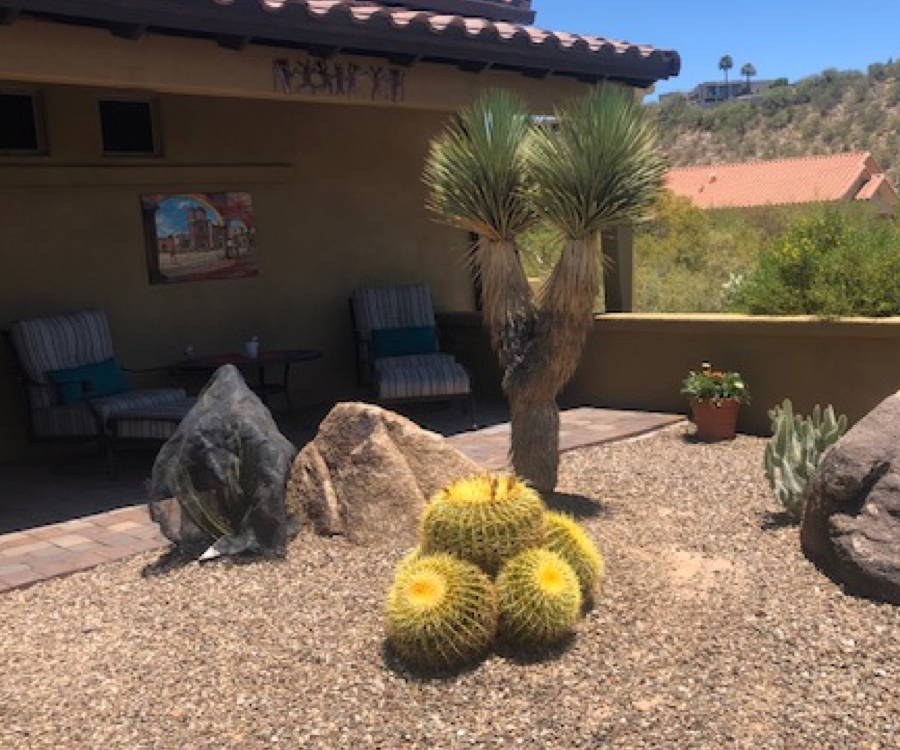 Why purchase our Barrel Cacti?
Our barrel cacti are grown in their native habitat right here in Southern Arizona. Raised outdoors with just the right amount of water and fertilizer, they come to you in their natural form. These plants do not come to you from a greenhouse. They are already hardy to whatever growing conditions you have to offer. Our barrel cacti present the same appearance as you will find them in their native habitats.
If you want to plant them in a container for a sunroom, patio or window planter, great! If you want to take your agaves and plant them in the ground, also great! No acclimation needed. Our plants are ready to go!
Reliable packaging and shipping
We strive to offer the most healthy cacti and succulents you can find anywhere that are shipped right to your door. Our plants are professionally packaged with expertise honed by shipping amazing plants to customers like you for over 20 years. Our packaging process ensures a bare minimum of damaged orders. All of our plants are wrapped in bubble wrap and tape, which should not be taken off until your plant is in its final home. The bubble wrap offers you and the plant additional protection while planting. All of our plants are shipped bare root.